Interested in more?
Scroll down.
ADRENALen@mycromusic.co.uk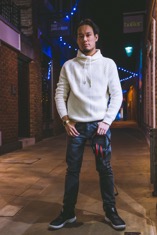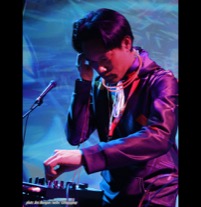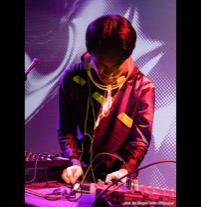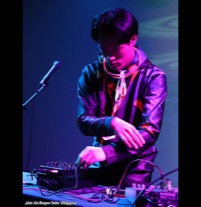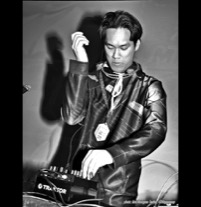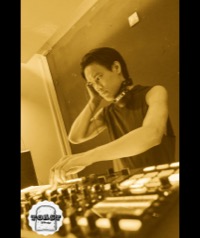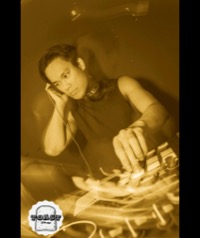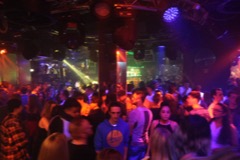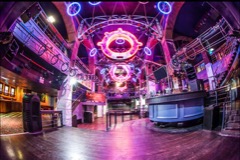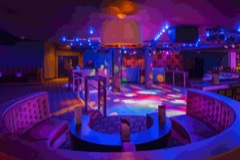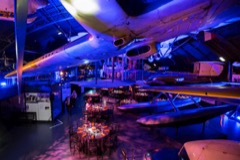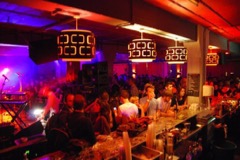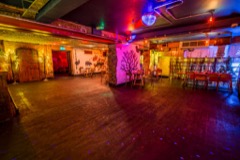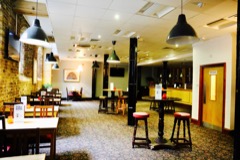 A "Len"gend was Born
ADRENALen is a born & raised British national, based on the outskirts (skrrt skrrt) of South West London, United Kingdom.
Brought up as truly eclectic listener of music, from being a Classically-trained Pianist, to listening to Commercial Chart Music from the 90s and 00s, and even Video Game Music in between, the aspiration to become a Professional Composer primarily for Interactive Entertainment was prominent and became a reality, however there was no interest in the world of DJing at the time.
The Underground Scene
September 2014, ADRENALen discovered a method of composing music, utilising sounds generated from video game console and computer components of the 80s and 90s era, universally named as 'Chiptune'.
Any music style can be made by the niche yet dedicated following around the world, especially inspired by more modern styles of Electronic Dance Music, including House and Techno.
Since the discovery, the attendance of gigs featuring artists that performed music live with hardware and software was a regular activity.
The strong inspiration of the creativity with the limitations of the tools used to create the music, along with the exciting, intimate, and open-minded community, encouraged the idea of becoming a Composer of this method, and Performer of the music similar to a traditional, conventional DJ.
May 2015 saw the debut of a persona that eventually became named as ADRENALen, who would become established as a recognised attendee and performer of gigs in the scene with Thanks to the familiar crowd who sparked and chanted the name, up to 2017.
The Hippodrome
ADRENALen made his Professional Commercial DJ debut in April 2018 at what was one of two large nightclubs in Kingston-upon-Thames, hosting and DJing his first solo event 'ATRAXone' - An Electronic Dance Music night of Electro House, Bounce, and Trap.
The management immediately realised the potential of such a unique character with crowd engagement, musical & technical ability, and lively character that the individual can present to clubbers of the mainstream.
Only just within a month in May 2018, ADRENALen became one of the residents, and was seen as the Urban DJ of the club, focusing on Hip Hop, Pop, and House, while still maintaining an open-format for other popular genres (including Drum & Bass, and Reguetón) based on dynamic audience vibes and requests.
To be part of a legacy the venue had of over 20 years, which featured special guests including Songwriter Ed Sheeran, and Singer Zara Larsson, was a definite honour.
​
PRYZM
ADRENALen also has experience in what is currently the only large nightclub in the town of Kingston-upon-Thames, including being one of the DJs during the 'Kingston University London' Freshers period in September 2018.
This venue is one of many nightclubs around the United Kingdom as a brand, which holds a high level of standard in terms of the country's club league table, having featured special guests including Producer/DJ James Hype, Rapper Fatman Scoop, and Producer Steel Banglez.
ADRENALen is an occasional DJ at the Staff Parties, typically occurring at the end of every month.
The Present
ADRENALen is currently a Resident DJ at 'Zoo Bar & Club' in Leicester Square, London, catering for a predominantly European crowd playing Reguetón, Moombahton, Hip Hop, and Pop Chart Hits.
Goals for the year of 2020 include composing commercial Hip Hop, a remix album for an upcoming Video Game, and hosting music events.
Current
-
Zoo Bar & Club - Residency
London, United Kingdom
March 2019 - Present
Reguetón / Moombahton / Hip Hop / Pop
-
PRYZM - Resident Staff Party DJ
Kingston upon Thames, Greater London
January 2019 - Present
Curve Room
Rap / Pop / Cheese / House / Drum & Bass
-
Past
-
MAGFest - Chipspace Open Mic
Maryland, North America
3rd January 2019
Chipspace
Chiptune
-
PRYZM - TOAST
Kingston upon Thames, Greater London
19th September 2018
Grey Goose Bar
Commercial Music
House / Bassline / Latin
-
The Hippodrome - Residency
Kingston upon Thames, Greater London
11th May - 15th July 2018
Room 2 & 3
Commercial Music
House / Drum & Bass
Trap / Grime / Hip Hop / Rhythm & Blues
Dancehall / Bashment
-